Reply To: what computer are you using?
April 7, 2020 at 1:47 am
#28990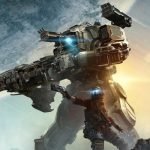 WaggishOhio383
FUNK: 4,494
50 gigs is really small tho i mean the os takes 8 gigs. ( if you're using win 10. )
That's not at all true. Windows 10 actually uses around 2.5 gigs at idle. It's still a lot though if your computer only has like 4-6 GB of RAM. I had to switch to Linux on my 6 GB RAM laptop because it just couldn't keep up with Window's high RAM usage. It was totally worth it though. Linux only uses around 750 MB of RAM at idle.
Edit: Wait I'm confused. Are we talking about RAM or HDD space here?