Reply To: The Sam Creature
March 15, 2020 at 8:20 pm
#26764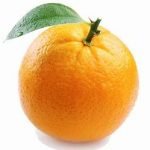 The3HeadedOrange
FUNK: 12,659
Rank: Diamond-Back Gorilla
Hi everyone, so I have decided to delete most of my writing. Don't worry! I have put the story into a word document, to keep safe.
Reasons:
– The story line doesn't make sense
– I didn't explain the characters
– The more build up to horror so better
– I wasn't happy with my work
– Not much effort was put into
– And more!
There's one line I need to keep forever…
"I know this toilet!" You said with conference.