Reply To: Apple iphones are overpriced aluminum.
February 28, 2020 at 12:59 pm
#25447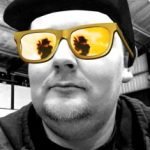 bzerk86
FUNKY KING
FUNK: 8,092
Rank: Diamond-Back Gorilla
I'm deep in the apple ecosystem and do agree their products have a premium.
I keep my devices for 5-7 years so am happy to pay it and feel I get my money's worth.
Another reason for the higher price can be that you are also well supported. For example, if you need a screen replaced it can often be done within the hour with a store reservation and you don't get charge labour.
I had the power supply replaced in my Mac a few years ago and it cost me $119. I was tempted to do it myself but to buy an after market part online was $199.