Reply To: Im not getting my emails
February 19, 2020 at 9:17 pm
#24459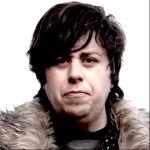 POPE SAMTIME
FUNKY POPE
FUNK: 53,850
Rank: Diamond-Back Gorilla
Thanks for the heads up. Looks like the webhost thought we were spam or something and temporarily disabled emails. I suspect they work for SAMBABWE'S nemesis the United States of Ben.
I've reenabled and tested it, so emails should be sending again.
Also, having a stern word with the hosting provider to stay out of the way of the FUNK!