Reply To: AMD or Nvidia ?
February 2, 2020 at 12:22 pm
#22073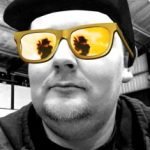 bzerk86
FUNKY KING
FUNK: 8,222
Rank: Diamond-Back Gorilla
I built a gaming rig late last year and the RX 5700XT is a beast for me.
No dramas running anything at high FPS at ultra settings with a 1080p display.
I was impatient and bought the reference card, it can get toasty and loud at times but a little bit of software tweaking and it's cooler and quite.
If I had more time I would have bought a partner card with a better cooler.