Reply To: I spent 10 minutes thinking of a title
January 29, 2020 at 6:59 pm
#21043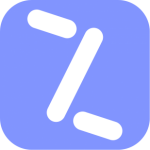 hidazip
FUNK: 8,557
Rank: Diamond-Back Gorilla
I do have both and I use my Galaxy S10+ more than the iPhone XR.
Both are great devices, but I find the cameras on the Samsung more appealing.  The incredible Video stabilisation on the S10+ is just great.  I also like how you can customise the animation speed on Android to make it feel more snappier.
But I experience far less issues and bugs on the iPhone.
I get so many delayed notifications on the Galaxy and location based automations like "unlock while at home" won't work once in a while.
Other than that, I think it's just depends on how you like the design and the UI.