Reply To: Thoughts on cutscenes in video games?
January 29, 2020 at 5:58 pm
#21033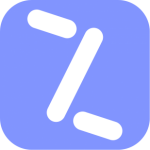 hidazip
FUNK: 8,557
Rank: Diamond-Back Gorilla
Depends on the game, but I mostly skip the cutscenes if I don't care about the story.  Some games have too many convoluted cutscenes I can't even understand what they are trying to tell so I have to read story explanations online afterwards.
I agree with you that cutscenes should be simple and related to the story.
Witcher 3 had many cutscenes and dialogues even for unimportant side quests, and they just keep talking and talking.
For the Metal Gear Solid series, I enjoyed watching the cutscenes despite the game being mostly cutscenes.  They where all related to the main stories and where not a chore to watch.