Reply To: Best Metal Gear game?
January 29, 2020 at 5:38 pm
#21028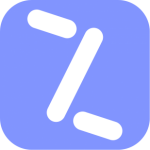 hidazip
FUNK: 8,557
Rank: Diamond-Back Gorilla
I've played every game(except for Rising) and I love MGS V TPP the most.
The sheer amount of customisations is just incredible, and the many ways you can play the missions never get tired.
I loved just how much you could do in that game.  It's like Peace Walker but you actually get to roam around the base, and you can develop much more things.
I did like Peace Walkers co-op but I simply spent much more time on MGS V than PW.