Reply To: Nintendo Switch Anyone?
January 29, 2020 at 4:07 am
#20757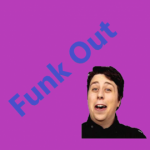 redbluegrellow
FUNK: 1,241
I have a switch,if you are planning on buying one I recomend you wait a little as it is very likely the new switch will be released this year.It will (most likely) be stronger,faster,have a better screen, and generally be a better console however it will obviously cost more.
You can also buy a switch lite and unlike many think it isn't really weaker than the switch however you won't be able to dock it to any sort of screen and they controllers aren't detatchable.
If you still wan't to buy a switch than make sure to buy one of the freshly released ones as their screens are brighter,more colour precise and have a longer batterly life.