Reply To: What is the most unpopular tech opinion you have?
January 28, 2020 at 2:12 pm
#20303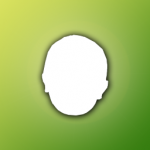 TheRandomMelon
FUNK: 1,646
@UnNotchslayer1 Things like Samsung DeX are working towards making a true "computer that fits in your pocket" type thing. I do believe that eventually, we'll all be carrying these supercomputers in our pockets, and then when we get home, plopping them into some dock to use with a monitor and keyboard/mouse.

@robloxliam All I can say is, "Wow, that's a hot take."
This reply was modified 3 years, 8 months ago by

TheRandomMelon

. Reason: Hot takes, man. Didn't see it before