Reply To: [FEATURED TOPIC] Retro Games
January 27, 2020 at 10:11 pm
#19140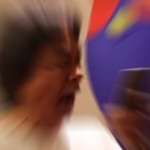 TheYellowPolarBear
FUNK: 1,211
The Super Nintendo is one of the first things that comes to mind when I think of retro games.
The Super Nintendo not only has a great library of games, but they've all held up really well 30 years later.
Of course, there's one of the most iconic games on the system, Super Mario World. It was apparently Shigeru Miyamoto's (Mario's Initial Creator) favourite Mario game until Super Mario Odyssey came out.
EarthBound has also been a fan favourite and a cult classic for ages. One of the highest-rated RPGs not only on the Super Nintendo but of all time.
Final Fantasy also had some great games on the system that are very well respected but I won't go too in-depth with them.
I could talk about this system for a while, but I won't bother. I need to sleep.