Reply To: Twitch sub perks???
January 19, 2020 at 5:12 pm
#18345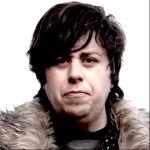 POPE SAMTIME
FUNK: 57,092
Rank: Diamond-Back Gorilla
Hey Goob, thanks heaps for the Prime subscription. Unfortunately I can't really sync the new membership system with Twitch subscribers. Plus, the new website is designed to replace Patreon and Twitch (and Discord). I'll probably shut down those other pages at some point. Website will be the one stop shop for everything.
Stay FUNKY
This reply was modified 3 years, 10 months ago by

POPE SAMTIME

. Reason: Accidentally called Goob, Gabs! Similar looking names, not my fault. BLAME BIXBY!!