Reply To: Add notifications on all sections
October 24, 2019 at 2:15 pm
#13913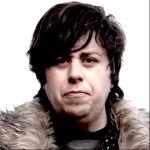 POPE SAMTIME
FUNK: 57,042
Rank: Diamond-Back Gorilla
Aha, I'll look into possibly putting notifications there.
Right now they should show up at the top of any sidebars on the site.
For the images, looks like you have to right click the imgur picture and choose "Copy Image Address"
And use that as the image URL in the forums.
I'll suss out all the image options and make a how to for when the website launches.