Reply To: Let's write a script for a Movie starring Sam
August 3, 2020 at 5:53 pm
#35643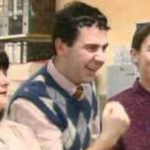 Mike Hockleby Cumming
FUNKY LEGEND
FUNK: 12,161
Rank: Diamond-Back Gorilla
Just got the "Contact Us" version of a Rick Roll. I rang Lonovo to check up on my fully compatible with Linux laptop order. I selected the right option after listening to all of their options patiently and went through their whole automated process b4 being told I should ring during business hours!
It was an excellent Schlonging.
That brings me to Microsoft. They are renowned for installing or downloading for ages before telling you at the end of it that you don't have enough storage space or your version is non compatible. No, they haven't thought of a bit of code to check these things beforehand even after decades in the biz.