Reply To: What should be the BIG topic for next LIVE SHOW?
April 20, 2020 at 7:39 am
#30805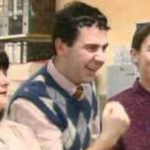 I8a6evjj
FUNKY LEGEND
FUNK: 11,494
Rank: Diamond-Back Gorilla
With all of the returns on toilet paper and hand sanitiser after panic buying in March 2020 it's a great time here in 2020 to pick up bargains. Some people, realising that it's not armageddon are selling their bog rolls for as low as 10c on the dollar. It's not that I'm worried about an apocalypse myself, it's just haggling over 3 ply and walking off like I'm not interested to drop the offer makes me go internally berserk.