February 4, 2020 at 9:15 am
#22349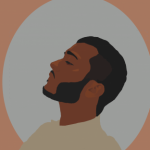 Moskito256
FUNK: 5,302
I've got Arch with XFCE in my main computer, but I also run an x86 version of raspbian in my old (2007) desktop pc.
I wouldn't recommend Linux Mint, it's not that is bad but I think there are a lot better distros for newcomers that look nicer like Zorin or Xubuntu (that are ubuntu-based so it's pretty easy to get support and help). Another good "friendly" distro could be Solus (which is not based on ubuntu).
BTW: I wouldn't recommend Arch to anyone either. I'm using it just because it took me a lot of time and effort to get it to look and feel exactly how I want, so i'm now willing to go through that process again.