Reply To: APPLE or ANDROID
February 1, 2020 at 11:28 am
#21840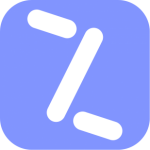 hidazip
FUNK: 8,557
Rank: Diamond-Back Gorilla
I use both and, If it's about the OS, i like both.
Both have their own strength and weaknesses.
iOS is simple, looks clean and is better optimized.
Android has many apps even outside of the play store,  you can make it look anyway you want, and it supports aptx(it's more of a hardware thing).
But if it comes to using ordinary apps, there is no difference.
If you have a mac, and you are fine with the iPhone hardware, the iOS is a better choice.  You can even use the AppleWatch instead of Wear OS devices.
But if it comes to hardware, there are just so many great choices for Android.