Reply To: APPLE or ANDROID
February 1, 2020 at 11:01 am
#21828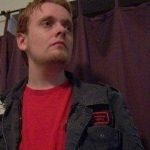 Robert Jene
FUNK: 545
Rank: Humble Squirrel Monkey
when smart phones started coming around, it was before the time of OSX
I went Android because Apple stuff was always to limiting for what I want to do – which is tinker
I see people limited by Apple and it makes me said.
BUT I also see people making great things with Apple and it makes me happy.
I was truly excited when funky patriots donated that iMac to sam.