Reply To: A fun thing to do with Family and friends you live with
January 31, 2020 at 7:38 pm
#21697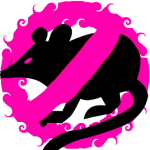 TheBlackRat.TGV
FUNK: 1,657
my teacher actually did something similar in my elementary class.
but we had a book where we would go around helping other teachers with stuff and they would type in what we did and then a signature. when the day was over we would give the books to him and the next day we would get the "money" and the books back.
stealing was allowed if you didn't get cought so you can guess how I made myself rich.
some ppl actually started small little companies and had people come to them instead of they going around asking to help others.
it was really fun.