Reply To: What was the worst movie you have ever seen?
January 31, 2020 at 5:44 pm
#21639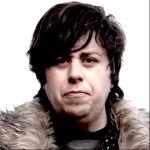 POPE SAMTIME
FUNKY POPE
FUNK: 56,057
Rank: Diamond-Back Gorilla
Joe Dirt 2. Should have learned my lesson after Joe Dirt 1. Saw on TV for free, still want my money back!
Yesh @foxtati , I found Solo a bit average.
I was thinking of watching Alien: Covenant @Adriana (thought Prometheus was okay). Not so much now, haha.
Ooh, honourable mention, Ali (feat. Will Smith). It's the only movie I've ever fallen asleep to (it was at the cinema too).
P.S. Zoolander 2